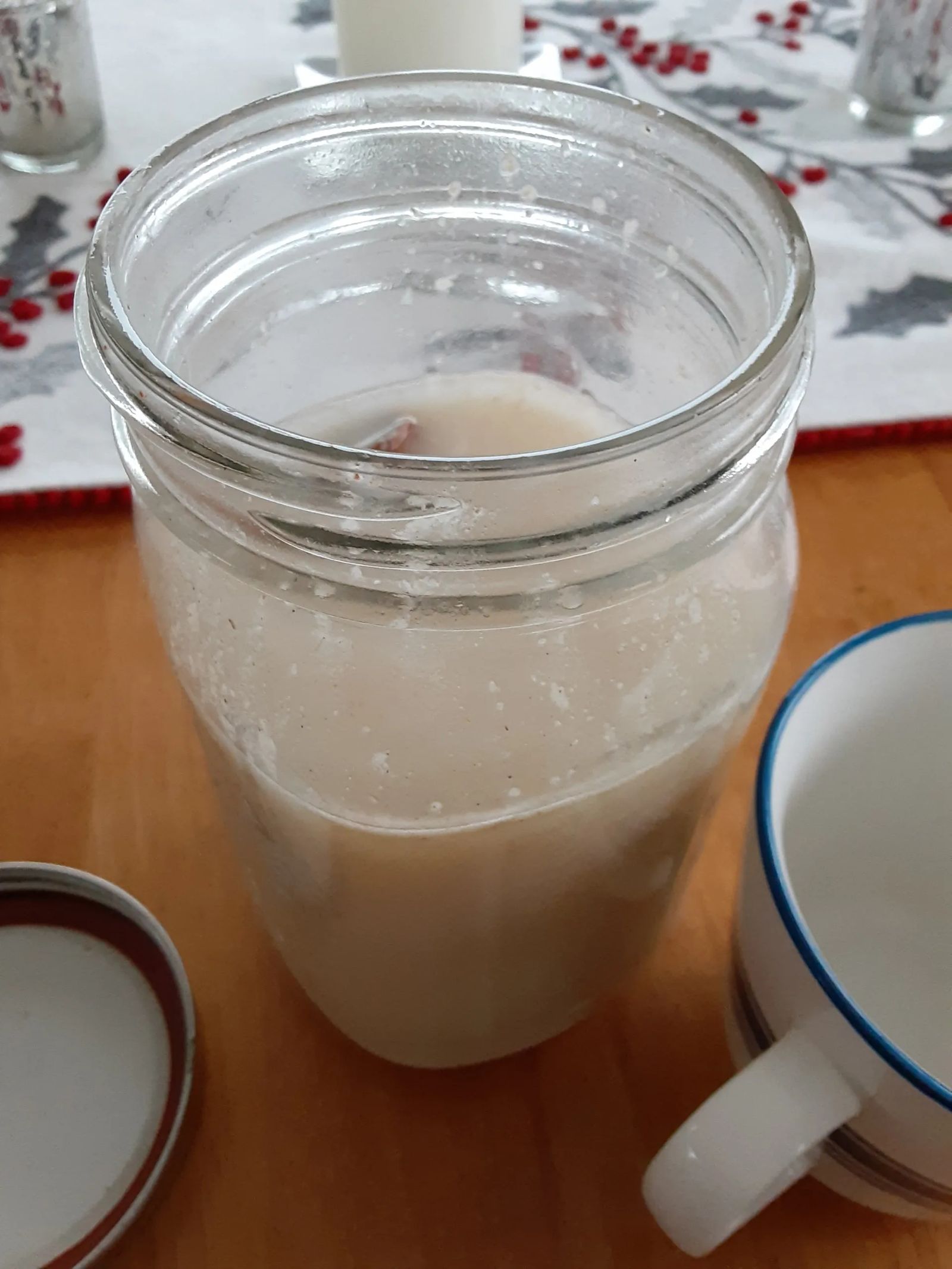 Instant ( and Smooth) Oat Milk
Fill a blender with a big handful of ice cubes.
Poor in 3/4 cup of old fashioned rolled oats. Not any other type of oatmeal.
Fill (almost to the top) with very cold water.
Sprinkle in whatever flavoring you like. I enjoy mixing in freshly grated cinnamon, cardamom seeds, cloves, nutmeg, vanilla bean paste, and sometimes agave syrup. Try adding in freshly grated turmeric and ginger!
Blend until combined. Do not over combine. See if you like the consistency. If you would like thicker oat milk, add in more oats and blend again.
Cover a container of cheese cloth and slowly filter out the pulp from the oat milk as you fill that container. I like to place a cloth tea bag down into the mouth of the mason jar for easy clean up. Squeeze gently as oat milk passes through cloth. Keep the pulp for baking or compost/toss.
Refrigerate for one week.